By Peter Alegi | January 18th, 2013 1 Comment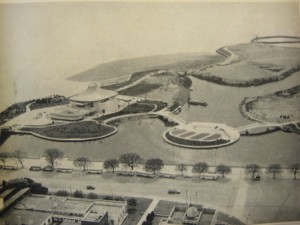 Alex Galarza, a PhD student in history at Michigan State University and co-founder of the Football Scholars Forum, has been awarded the João Havelange Research Scholarship. This prestigious award is administered jointly by FIFA and CIES (Centre International d'Etude du Sport), an independent research center created in 1995 by the governing body in collaboration with the University of Neuchâtel, and the City and State of Neuchatel, Switzerland.

Galarza's project is titled "Between Civic Association and Mass Consumption: The Soccer Clubs of Buenos Aires." It explores how clubs developed as both centers of mass spectacle and sites of everyday urban sociability. Club members and officials used political connections to secure city space and public subsidies for stadiums and the overall success of their professional teams. While clubs became centers of patronage and spectacle, they were also non-profit civic associations central to social and cultural activities in the city. Clubs provided educational facilities, libraries, leisure space, and political forums for their members.

Galarza's research examines the tensions within football clubs during the mid-twentieth century, an era when Argentine society entered a period of deep economic and political changes following the ouster of Juan Domingo Perón in 1955. Perón's project aimed at developing a new kind of citizen and civic culture in which the popular classes would have a greater political voice and heightened access to new forms of mass consumption. Mass political participation and consumption remained critical and unresolved tensions during the democratic and military governments that followed. One powerful example of how soccer clubs gave shape and meaning to civic engagement, popular spectacle, and mass consumption is Boca Juniors' Ciudad Deportiva (in photo above). This failed project was a mix between a stadium complex and amusement park, built over seven artificial islands on sixty hectares of land filled in the Rio de la Plata.

Click here to read a digital version of Galarza's preliminary work on the fascinating history of the Ciudad Deportiva.

Check back with us for an interview with Galarza in the coming days.