By Peter Alegi | November 7th, 2011 1 Comment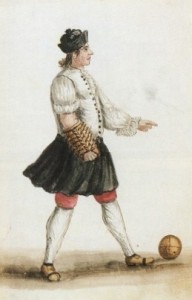 The Football Scholars Forum — an online community of scholars that discusses serious fútbol scholarship — convenes on Wednesday, November 9, at 2pm EST (-5 GMT) for a session on "Soccer in the Classroom."

Several scholars will make short presentations about university football courses in various disciplines in the humanities and social sciences. Course syllabi have been pre-circulated on the website.

Among the questions to be discussed: How can teaching a course or unit on soccer expand or contribute to disciplinary knowledge? What are the challenges and opportunities of teaching a fútbol class filled with everyone from fantasy soccer geeks to soccer neophytes? How can students apply what they learn in a football course outside the classroom? Interested participants can join the conversation via Skype by contacting Alex Galarza.

In related news, FSF is to be featured in a poster session at HASTAC 2011, a conference on digital scholarly communication at the University of Michigan in December.