By Peter Alegi | March 31st, 2012 | No Comments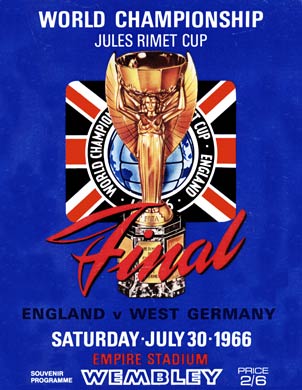 Author, scholar, and journalist David Goldblatt is probably best known for his sacred text of football studies: The Ball is Round: A Global History of Soccer. On Thursday, March 15 (The Ides of March!), Goldblatt shared work from his new project — a sort of mini-Ball is Round book on the cultural politics of football in Britain after 1989.

In an engaging public talk at the Department of History at Michigan State University, Goldblatt used the upcoming European Championships in Poland/Ukraine and the London Olympics, to explore the changing relationship between football, Britishness, and Englishness in the age of devolution.

The spontaneous popular theater of the Euros, he argues, carves out an arena for England's traveling fans to declare their "Englishness." Fans' rejection of the Union Jack in favor of the flag of St. George and their performance of particular national songs are cases in point. In the case of the 2012 Olympics, Goldblatt notes that there will be no "England" in the tournament because the International Olympic Committee, unlike FIFA, deals only with sovereign states. (Britain has four members in FIFA: England, Scotland, Wales, and Northern Ireland.) The formation of the British Olympic football team thus becomes very contentious in a postdevolution context, with only England firmly supporting it. A striking contemporary example of football's singular significance for popular national identity.

Listen to Goldblatt's talk here.