By Editor | September 20th, 2012 1 Comment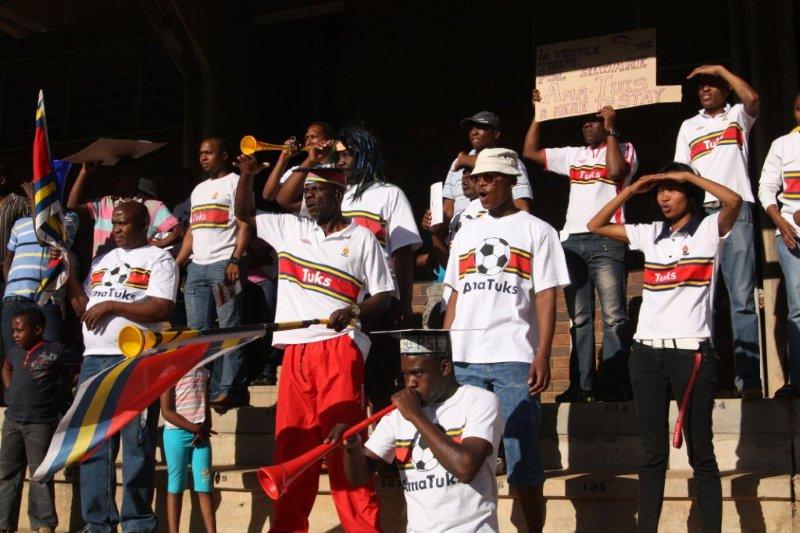 Guest Post by Chris Bolsmann (@ChrisBolsmann)

Four matches into the Premier Soccer League season and newly promoted University of Pretoria remain unbeaten. Even more surprisingly, Tuks, as the university side are known, are second on the table behind South African football giants Kaizer Chiefs. The name Tuks is derived from the institution's original name: Transvaal University College, established in 1908. During a recent visit back to my hometown of Pretoria I watched Tuks play against city rivals Supersport United at the intimate L. C. de Villers Stadium. The uninspiring derby ended in goalless stalemate. Former national team goalkeeper, Rowan Fernandez pulled off a world-class save in the dying minutes of the game to earn Supersport United a point. This moment of brilliance was his only significant contribution but was enough to earn him the man of the match award.

I was an undergraduate student at the University of Pretoria during the volatile early 1990s. The University of Pretoria was an overwhelmingly white campus during this period with a substantial number of visible and active extreme right-wing students. It was a sign of the troubled times that the fascist Afrikaner Weerstandsbeweging (AWB) essentially barred Nelson Mandela from speaking on campus. My politics classes were attended by students who left leave their 9mm pistols on their desks to either intimidate progressive lecturers or students or both.

Between 1993 and 1998 I also played football for Tukkies in the local amateur leagues. We fielded two teams and were relatively successful during this period. Our home ground was one of two fields in the enormous L. C. de Villers sports complex. Training was on Tuesday and Thursday evenings after lectures and matches on Saturday afternoons. Sunday football was deemed to violate the Sabbath and thus prohibited. The university sporting authorities were passionate about rugby but not particularly interested in football. Rugby was played on many pitches and, of course, in an impressive rugby stadium that could seat 10,000 spectators. Soccer teams weren't issued the university regulation kit nor were we acknowledged at the end of the year sports functions.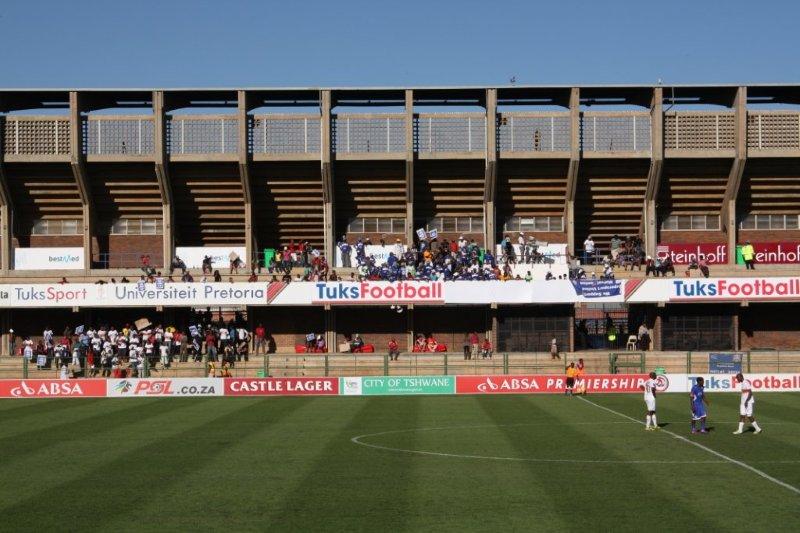 With this history in mind, it was great to watch Tuks play PSL football at the former rugby stadium in front of a small crowd that included many black students. How things have changed at the University of Pretoria! Many of the previously sacred rugby pitches are now football fields; the football club now has teams from under 6 all the way up to the professional team. Moreover, women's teams and university residential hall teams also play competitively.

Why the university authorities have invested substantial resources into football is perplexing. Tuks football is not a money-making venture since it attracts few paying spectators. My sense is that the University of Pretoria sees a professional football team as a marketing opportunity that helps strategically reposition itself as a premier university for all South Africans. The university has changed from its heyday as the elite training ground for Afrikaner nationalists, but as with many of South Africa's symbols, what do we make of Tuks's badge featuring an ox-wagon on their white shirts? Will this powerful symbol of the Boer Voortrekkers of the 1830s be reappropriated and adapted for a new era much like the Springbok survived apartheid to remain the symbol of South African rugby?