By Peter Alegi | May 29th, 2010 No Comments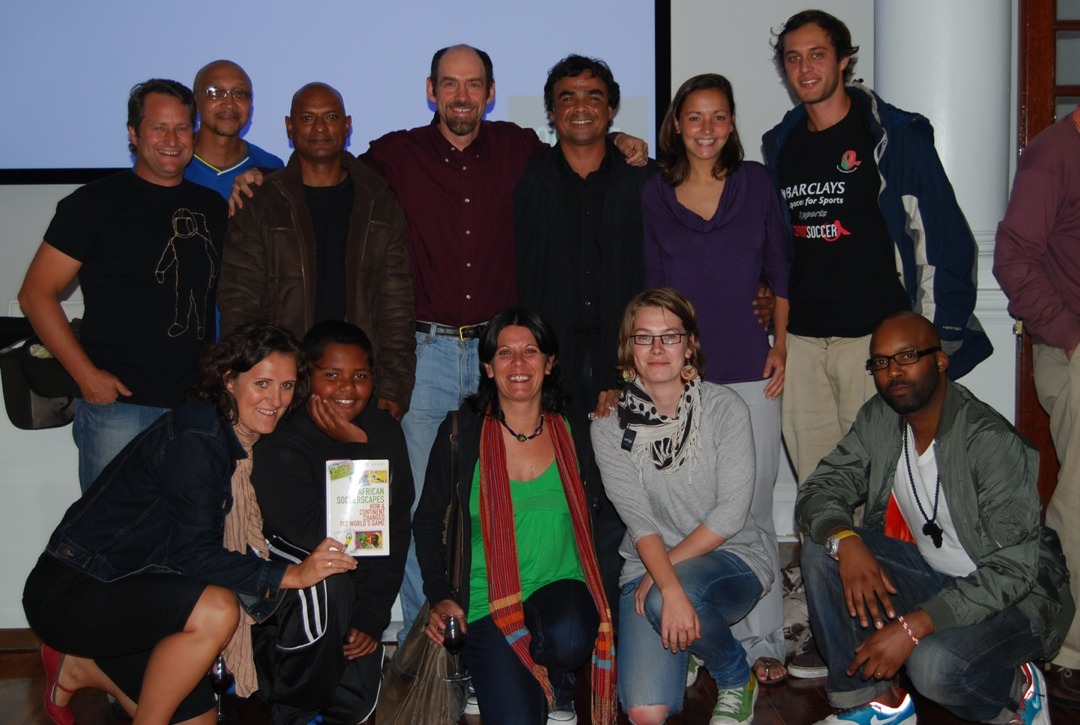 What a great ride! Launched my book African Soccerscapes: How a Continent Changed the World's Game in Joburg, Cape Town (in photo), and Durban over the past week and a half. Met so many amazing people from all walks of life and broke bread with old friends. The quality of the discussions was very high, with deep engagement on history, culture, politics and everything in between. Was extraordinarily privileged to have Sedick Isaacs of the Robben Island Makana Football Association as a guest of honor in Cape Town and the US Consul General, Jill Derderian, in attendance in Durban.

Been doing lots of press interviews, including one with the New York Times. Made TV appearances on SABC 2's Weekend Live (thanks Lebo!) and CBC News too. Now that the blog is back up (finally!), I look forward to more thinking with my feet from African soil. Phambili!