By David Patrick Lane | January 27th, 2012 1 Comment
Holocaust Memorial Day — a day to remember those who soon after never played or saw another football match.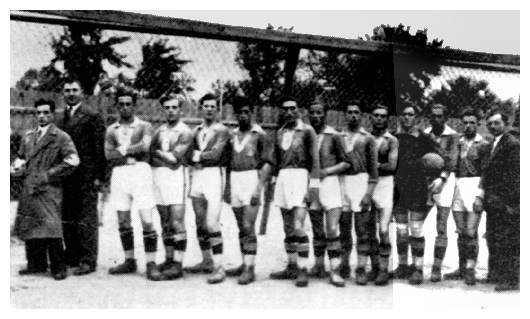 "It is overtaken by the center forward who gives it, blitz-shnel, over to the right wing. He carries it all the way to the corner, centers it, and, with the power of a bomb, it is driven into the opponent's net. A wild, triumphant shout rips out of hundreds of breasts. The match is really lost, but our honor is rescued.

The sun has finally gone down behind the meadows when the dense masses reach Nowe Miasto. A cool evening breeze caresses and cools the agitated crowd. The church bells have rung. Through the windows that blaze in shining purple from the setting sun is heard the sweetly sung nign of "God of Abraham", a woman's prayer marking the end of the Sabbath.

By the time the crowd reaches the marketplace, the first stars are already twinkling. Some go home, a number go to daven, the weekly mayrev; others go to the bar at Szotenberg's, where, with a glass of beer or tea, they soberly analyze the lost match."

Excerpt by Abe Rosenberg.