By Peter Alegi | June 26th, 2014 3 Comments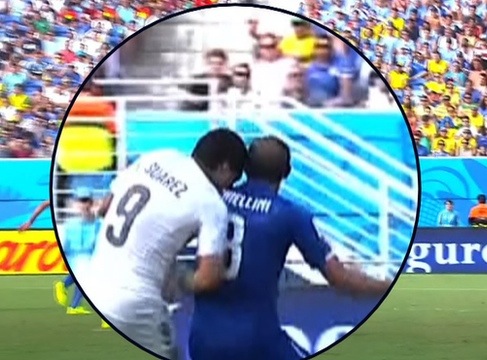 36 hours have passed since millions of Italians watched the national team get eliminated from the World Cup after a 1-0 loss to Uruguay.

Here in Italy, the media and the pundit class have joined ordinary fans in criticizing the team. First in the line of fire is Cesare Prandelli, the coach, rightly taken to task for dubious roster selection, poor match management, improvised tactical changes, and an inability to bind together a group of "senators" (i.e. veterans) and relatively inexperienced youngsters. His resignation in the aftermath of the Uruguay loss, came not a moment too soon for many Italians.

Balotelli, the only player in the squad with potential to be a game-changer, has also come in for plenty of criticism. Reading the papers, watching endless debates on TV, and talking with fans, it appears that many Italians, including vocal defenders of Super Mario, are disappointed with the star striker's weak performance. Sadly, some racist Italians have taken to the web and social media to insult Balotelli for his blackness.

But I wouldn't go so far as saying that Balotelli is being blamed for the World Cup debacle. Honest observers recognize that the failure of Italy's 2014 World Cup campaign has multiple causes, not least the pathetic 0-1 loss to Costa Rica last week. As historian John Foot explained in an excellent column, there is a structural rot in Italian football that needs to be addressed. From corruption and mismanagement to suffering youth systems, club rivalries, and outdated stadiums; the list of major problems is quite long and vexing.

While this analysis is legitimate, there seems to be a consensus among Italians (and not a few neutrals) that the loss to Uruguay was an outright robbery perpetrated against an ordinary team.

The first half of Tuesday's match was played evenly, with Italy rarely in trouble. Pirlo had a dangerous free kick saved by Muslera and Verratti distinguished himself as the best player on the pitch, weaving in and out of Uruguay's workman-like midfield with creativity and dynamism. With a draw enough to see the Azzurri through to the next round, Italy was in control.

Then, a few minutes into the second half, the Mexican referee, Rodriguez Moreno, decided the match. In an inexplicably absurd decision, he sent off Marchisio with a straight red card for a normal tackle that showed no malice and, at best, deserved a yellow. What made this refereeing decision so outrageous is that previous Uruguayan fouls of a similar ilk had not been punished with any cards.

Moreno's call transformed the match. With nearly the entire second half still to play in the heat of Natal, the Azzurri were a man down, less able to deal with fatigue, and psychologically shaken. Uruguay, on the other hand, seized on the opportunity and began dominating the match. Even so, only two goal-scoring chances came out of this advantage.

Perhaps dissatisfied with the outcome of his earlier outrage, Moreno then took center stage again. Suarez, the recidivist, sunk his fangs into Chiellini's shoulder and then fell to the ground, theatrically, as if felled by a sniper's bullet. The referee awarded a free kick to Italy, but did not send Suarez off despite Chiellini showing Suarez's dental mold chiseled into his shoulder area. Surprisingly, the assistant referee provided no assistance.

Two things happened at this point. Instead of playing the final 12 minutes or so 10 vs 10, the Azzurri had to labor on a man down with players cramping and visibly tiring. Then, 100 seconds after the Suarez bite, the Italians lost their concentration defending the corner kick that produced Godin's winning goal.

Most Italians recognize the 2014 national team was an ordinary one. Fans and pundits admit that Balotelli, Immobile, Cassano, Thiago Motta, De Sciglio and others put in sub-par performances. But people also know a robbery when they see one. And the culprit was Rodriguez Moreno. Curiously, another referee named Moreno (from Ecuador) also sent the Italians home from the 2002 World Cup. He is currently serving a long prison sentence in the United States for smuggling drugs.