By Peter Alegi | October 24th, 2017 No Comments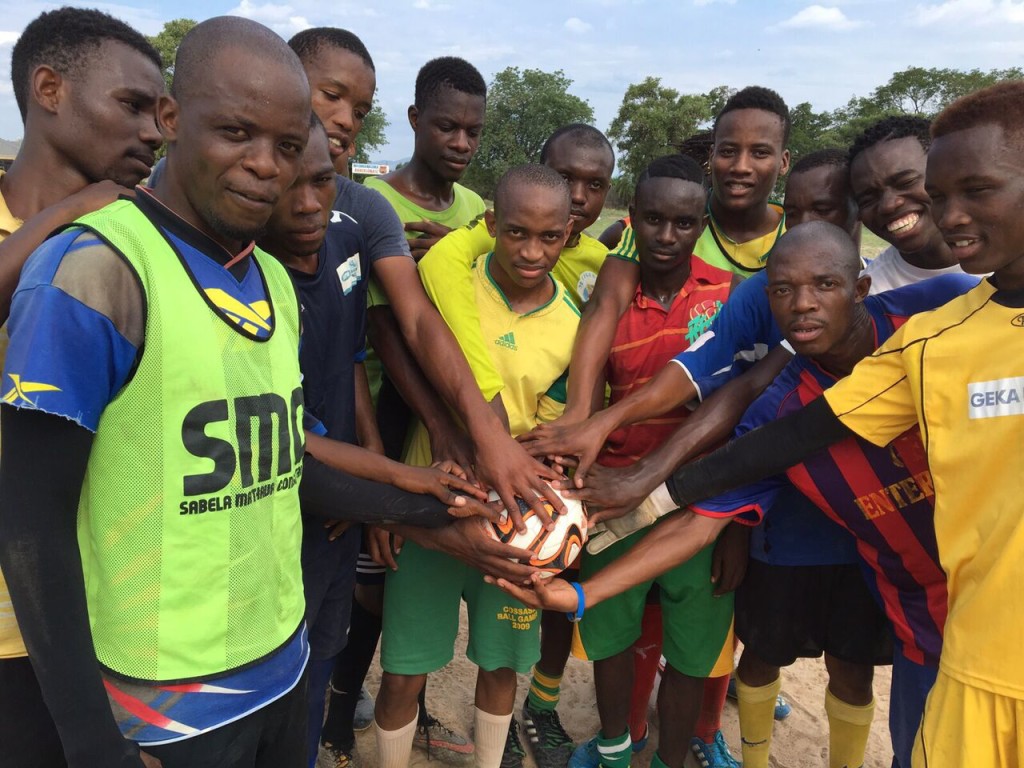 Kabelo "KB" Mashinini, Thabiso "Boyzzz" Khumalo and Thabang "Cosmos" Matsoko are the heart and soul of the Umhlaba Vision Foundation (UVF) in South Africa. In a recent piece published in the Huffington Post, the three men discuss their nonprofit organization that since 2007 has provided local boys with overseas educational experiences through soccer.

"Hailing from the Meadowlands section of Soweto, Mashinini, Khumalo and Matsoko have impacted their community and country significantly over the last decade," the article states.  "What we're doing," says Michigan-based Khumalo, "is bringing talented student-athletes here to go to school and then when they do good in soccer and in school, they get two opportunities."

"Because most of these kids are like me, where I only depended on soccer, and if soccer didn't work, I hadn't considered what else I'd do," Khumalo said, "I decided to create the foundation to help the kids of South Africa and make my contribution to society using something I love and am passionate about."

UVF has important Michigan connections through Khumalo and sponsors such as Madonna University Athletics, AFC Ann Arbor, Concordia Ann Arbor Athletics, Northville Rush, and Michigan ODP.

Read the full article here.