By Peter Alegi | March 11th, 2014 2 Comments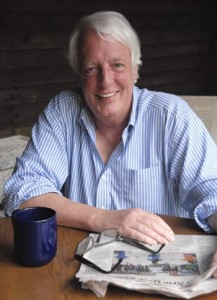 Joe McGinniss had a love affair with soccer.

The award-winning author and journalist died on March 10, 2014, of prostate cancer at the age of 71 (read an obituary here). I got to know Joe pretty well in the late 1990s while he was writing The Miracle of Castel di Sangro, one of the very first commercially viable books written by an American member of the soccerati class.

I was working on my PhD in African history at Boston University at the time and also teaching a course on "Soccer and Imperialism" at Tufts University. My mother had sent me a Corriere della Sera article about Joe chronicling Castel di Sangro's 1996-97 serie B season for a David-versus-Goliath book about the team from an Apennine town of 5,000 souls competing just one tier below serie A, then the best league in the world.

As a fútbologist born and raised in Rome, I was naturally intrigued. So I wrote him a concise letter introducing myself and suggesting that given our shared love of calcio it would be nice to meet some time in the near future. Next thing I know Joe got in touch and we met at a Legal Seafoods at Boston's Logan Airport. He was about to fly back to Italy for what would turn out to be an unexpectedly eventful end to his season in Castel di Sangro.

After the usual pleasantries the talk immediately turned to Italy, football, and especially Roberto Baggio. We reminisced about Baggio's transcendental play at the 1994 World Cup, which we both witnessed in person at Foxboro stadium and at the Meadowlands. The Divine Ponytail—and an interview with Alexi Lalas then at serie A minnows Padova—inspired the football-naive Joe to embark on the project that became Miracle. "I was enthralled," he explained in the book. "Now my obsession had a focal point, Baggio brought to the game a degree of elegance, a grace, and an aura of magic that I'd not before seen displayed in any sport" (The Miracle of Castel di Sangro, p. 22).



Joe's Italian was humorously choppy and football knowledge limited, but it was hard not to like his passion for the game, his curiosity, and affable nature. I was impressed by Joe's unwavering commitment to tell the improbable story of the football club from Castel di Sangro.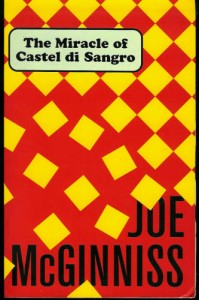 As it happened, I spent the following year on a Fulbright scholarship doing my PhD research in South Africa while Joe completed his book manuscript at home in western Massachusetts. We corresponded regularly via email. After a long day in the archives, I remember looking forward to reading Joe's electronic cocktail of chapter drafts, praises of Baggio's stellar performances with Bologna (22 goals in 1997-98), and polemics about Gazzetta dello Sport player ratings. I appreciated how an author whose books had graced the New York Times bestseller lists seemed to value both my feedback on his work and my tales of playing football and researching the social and political history of the game in South Africa.

I translated for Joe portions of the Italian edition of Eduardo Galeano's Soccer in Sun and Shadow. By the time the English edition came out a couple of years later, the Uruguayan author had already taken his place next to Robi Baggio in Joe's pantheon of football gods. The epigraph in Miracle reflects this conversion and beautifully captures Joe McGinniss's deep love for the game: "Years have gone by and I've finally learned to accept myself for who I am: a beggar for good football. I go about the world, hand outstretched, and in the stadiums I plead: 'A pretty move, for the love of God.' And when good football happens, I give thanks for the miracle and I don't give a damn which team or country performs it."