By Peter Alegi | July 10th, 2011 | 2 Comments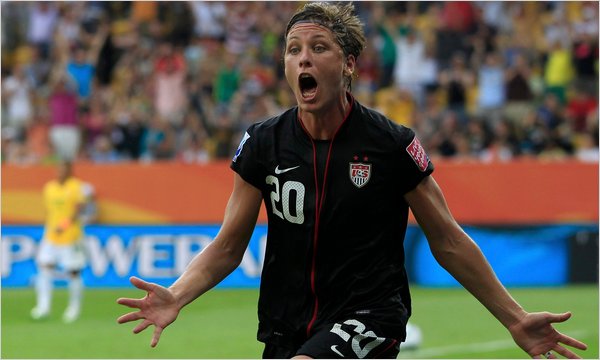 So nobody here in Italy gives a hoot about the Women's World Cup. 

None of the three sport dailies have given the tournament any decent coverage, little more than scores and a sidebar while the rest of the paper is devoted to summer serie A pre-season gossip, Formula 1 profiles, and lame lifestyle pieces. The WWC games are shown on satellite only, with no substantial highlights on TV despite the fact that this football-mad nation has nothing other than dull (so far) Copa America in the middle of the night to keep millions entertained.

Due to Apple's lack of cooperation with Adobe (makers of flash player used by fifa's web site), I resorted to following the USA-Brazil on Espn gamecast . . .  here we were, the whole family at the dinner table crowded around an iPad waiting breathlessly for the next line of text to narrate what was happening on the pitch.

Decoding the intensity of the events, the odd calls, cautions and ejections, it was all very strange, but captivating. In a 1930s kind of way, when crowds used to gather in the streets and piazzas to hear a guy read out updates sent by telegraph. 

Wambach's goal had us leaping out of our seats, chicken, tomatoes, buffalo mozzarella, and peppers flying around like it was Carnival!  The PKs were a bit challenging to follow since no text appeared until the last couple of penalties.

As dessert beckoned, the final score read USA – Brazil 5-3 — actually 2-2 (5-3). Youtube generously and quickly provided the highlights a few minutes ago. Thank goodness for the internet. And praise be to football.