By Peter Alegi | March 4th, 2016 | 2 Comments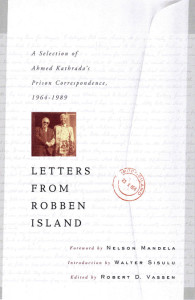 Bob Vassen's passing fills me with immense sadness.
A great friend to those of us who had the privilege of knowing him. A courageous South African who fought for the freedom of his country, at home and in exile as a member of Umkhonto weSizwe (The Spear of the Nation). A committed teacher who mentored thousands of students, young and not so young, internationally. An intellectual who was as incisive as he was humble. Consider his masterful editorial work in Ahmed Kathrada's Letters from Robben Island, published by Michigan State University Press.
And Bobby, as his friends called him, was also a football man. Like his father before him, he had played for one of Johannesburg's oldest teams: Moonlighters FC, founded by Indian service workers in 1892. Growing up in Fordsburg and Doornfontein, gritty working-class neighborhoods in Johannesburg, "to have a football was to have arrived," he recalled.
A few years ago, I had the honor of interviewing him about his football life. You can watch the full interview here.
Our heartfelt condolences go out to Ursula and the entire Vassen family. We miss you Uncle Bobby.