By Peter Alegi | June 27th, 2010 | No Comments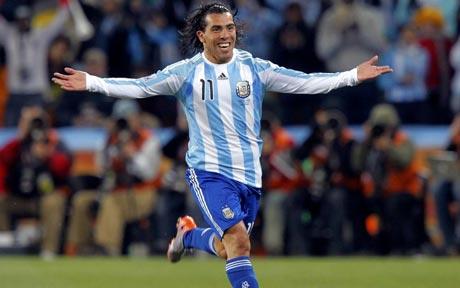 Diego Armando Maradona's charges are doing their exquisite best to keep South Africa 2010 from matching Italia '90 as the dullest World Cup in terms of quality of play. Argentina's performances so far have been better than Germany, Uruguay, Brazil, and better than those of their likely semifinal adversaries: Spain.

Gracias Dieguito for quenching our thirst in a desert of scientific catenaccio. Maradona's side produces a organized, attacking, flowing game. Gonzalo Higuain is the tournament's leading scorer, with Carlitos Tevez close behind (what a strike against Mexico!). And, of course, King Leo is always eager to please 'beggars for good football' like me (Galeano docet).

One regret: Germany's 4-1 victory yesterday in Bloemfontein denied us the pleasure of seeing Maradona take on England in the quarterfinals.