By Peter Alegi | October 25th, 2011 | No Comments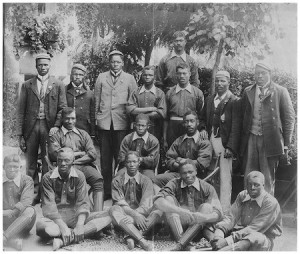 In Making History, a BBC Radio 4 series exploring ordinary people's links with the past, we learn about the first African team to play in Europe. Making History listener Eryl Freestone has a memoir written by her grandfather which describes a tour of black South African footballers that he helped organize in 1899, just as the South African War was about to start. Eryl meets with Chris Bolsmann at Aston University who has been researching the tour and was desperate to find an ancestor of WM Williams' – Ery's grandfather.
Listen here (segment starts at 09:00).