By Mohlomi Maubane | February 15th, 2013 4 Comments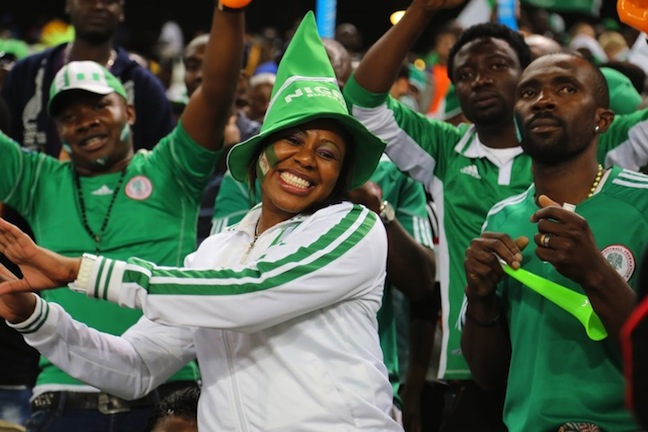 Photo courtesy of Chris Bolsmann

The Big Boss Man of Nigeria's Super Eagles, Stephen Keshi, transformed perennial underachievers of the African game into continental champions in the recent African Nations Cup in South Africa.

Keshi weeded out huge egos. He selected players based on ability, merit, and, most important, attitude. He imposed strict curfews on a team brimming with young players of limited experience drawn from Nigerian clubs rather than European ones. Thanks to his steady leadership, the Super Eagles defied the prognostications of pundits and fans alike in claiming their third African title.

Keshi knows how to win. He wore the captain's armband in Nigeria's previous Nations Cup triumph in 1994 against Zambia. The captain of the opposing side in that final in Tunis was Kalusha Bwalya, who played an important role in masterminding Chipolopolo's 2012 championship run. "King Kalu," currently Zambian Football Association president, saw to it that the nucleus of that winning Chipolopolo side stuck together for more than five years. Big Boss Keshi, on the other hand, overcame a perennial African problem by selecting a team based on what they can do, and what they are willing to do for the collective, instead of which European team they play for. In orchestrating their respective countries' African triumphs, Bwalya and Keshi merely implemented a philosophy rarely found in most parts of African football: common sense.

The enduring lesson from Nigeria's 2013 Nations Cup victory is that having so-called big names in your team is less than important than unity and a desire to win. As I have argued before, it is this generation of African football luminaries that must ensure that our football realizes its potential. When Keshi quit his job immediately after winning the title he cast light on the mediocrity of Nigerian football administration. (His resignation has since been withdrawn. Click here and here for more details.) The sight of South African Football Association president Kirsten Nemantandani looking bamboozled, insipid, and nervous when tasked with ceremoniously passing the CAF flag to Issa Hayatou is another reminder of why African football management should be the prerogative of competent, visionary people; not motley crews of myopic sorts whose organizations find themselves in the midst of FIFA match-fixing investigations.

Witnessing Slim Jedidi's farcical refereeing in the Ghana-Burkina Faso semifinal, a fellow brother of mine noted: "Success in Africa is never rewarded because merit is hated. Why? Because the Big Men are there by fraud and manipulation." Thank you to runners-up Burkina Faso and to Stephen Keshi for demonstrating how African football can soar above the deeds of those who always try to bring us backwards. May it continue in that trajectory.