By Peter Alegi | July 18th, 2010 5 Comments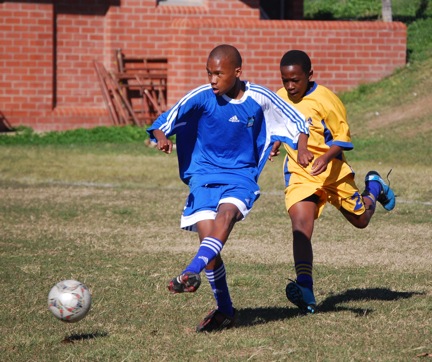 The 2010 World Cup in Disney-like FIFAland ended only seven days ago and since then South African columnists and cartoonists, corporate managers and car guards, compulsive fans and casuals alike have been vexed by the same post-World Cup question: what do we do now?

The immediate answer was stunningly simple. Back to the pitch! For me, that means training with the four dozen youngsters and the committed coaches of the Izichwe Youth Football program here in Pietermaritzburg. On Saturday, at the University of KwaZulu-Natal's Peter Booysens sports ground, the teenagers played against the Durban (eThekwini) under-15 representative side due to compete in the 'One Nation' tournament in Bremen, Germany, in a few months.

Even though the visitors from the big city won, it was a glorious day for pure football. The illuminating pass, the righteous tackle, the crisp give-and-go, and the delicate chip shot over the keeper and into the back of the net. There will be time for improving team tactics and defensive organization. For now, let's keep playing, learning, and giving Bafana Bafana hope for the future.