By Editor | March 29th, 2015 | No Comments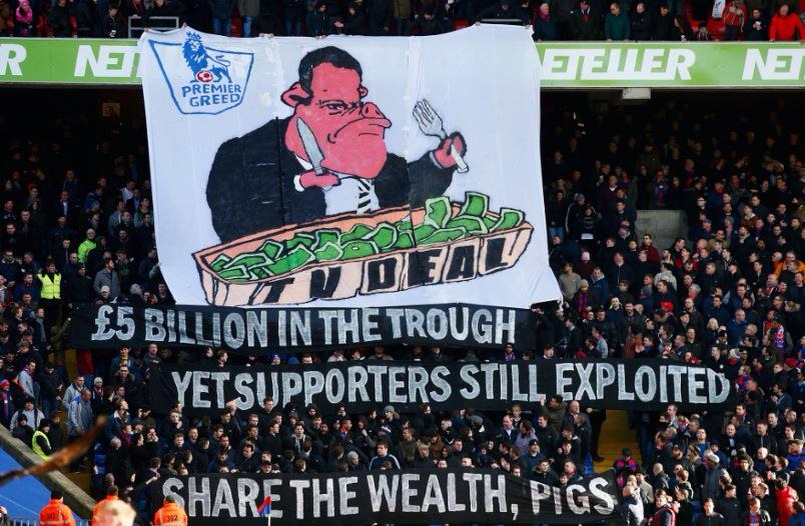 The Football Action Network describes itself as an "open, unbureaucratic network of football activists [in Britain] that includes supporters' trusts, independent fan groups, fanzines, campaigners in the women's game and advocates for grassroots football."
David Goldblatt, one of the world's preeminent fútbologists, writing in The Guardian, laid out the group's manifesto to improve the game in the land of the English Premier League and beyond. From economic justice and institutional reforms to fan freedom and equality for all, this program aims to reclaim and transform football by putting people before profits.
This is how FAN proposes to do it:
1. PASS A FOOTBALL REFORM BILL
2. PAY THE LIVING WAGE
3. SET FAIR TICKET PRICES
4. INTRODUCE SAFE STANDING
5. TIME FOR A FIT AND PROPER FA
6. TRANSPARENT CLUB OWNERSHIP
7. WINDFALL TAX ON THE PREMIER LEAGUE
8. BOOKIES TO PAY THEIR SHARE
9. SHIFT THE FOCUS: TO GRASSROOTS AND NON-LEAGUE
10. SWEEP AWAY FIFA: CLEAN UP THE GLOBAL GAME
11. A NEW CULTURE: A REAL FIGHT FOR EQUALITY


To read the full article click here.